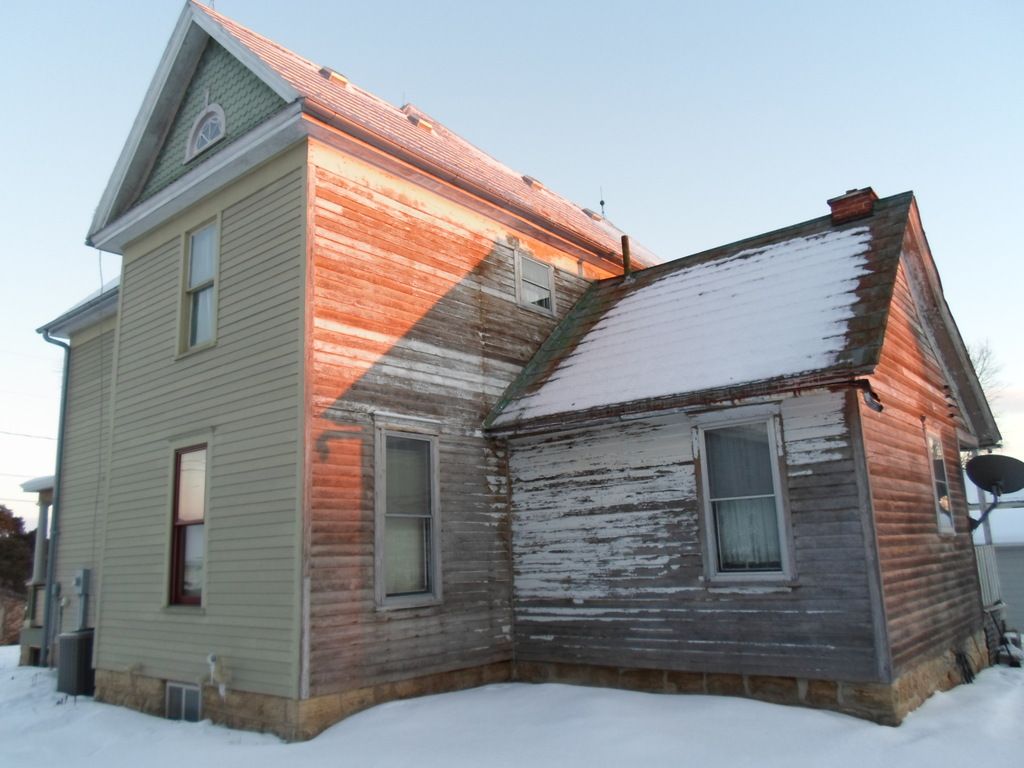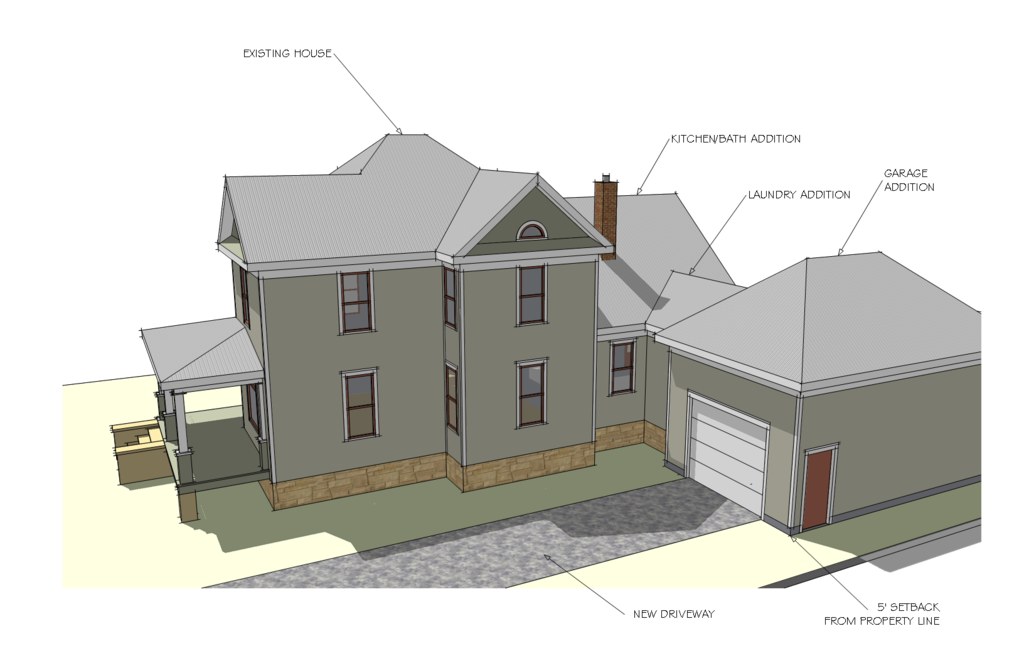 A great old Victorian. Narrow lot, no garage, dilapidated "summer kitchen", miserable basement stairs. The list goes on.
Enter the local "designer lady" (that's me). Could I add a kitchen, pantry, laundry/mud room, full bathroom, stairway, sunporch/breakfast nook, AND a 1-car garage (with storage)......?
Yes! This house type is the easiest style for me to work with. It can handle jigs, jogs, bump-outs, and all manner of assymetrical massing.
The steep roofs offer convertable attic space. Trim details are consistently well-proportioned and a joy to copy. The first go-around fit in everything the owners wanted, including a master suite tucked under a shed dormer.
However, preliminary contractor estimates proved daunting. My revision kept the good lines, but pared down to essential spaces. We are now awaiting final estimates. A reminder why taking the design in phases is a good idea. When I first meet with a client, I want to know the budget. For many people, that's a Catch-22. They're willing to spend the money if they can get something really great. Resale value or over-building for the neighborhood may not be a concern especially if they're planning to stay put for the foreseeable future.
There's no one right approach to preliminary planning....there are gray areas, gut feelings, and flights of fancy. It's important to give air to all ideas, then judge later. Thus, two basic approaches:
1. Put everything in. Get a quote. Experience sticker shock. Cut square footage or special features/materials (granite counters, a whirlpool tub, a fireplace).
2. Design small, with simple shapes. Avoid tempting luxuries or complicated details. Get a quote. Be pleasantly surprised. Add a bit more room or splurge on something.
As your design muse, I prefer 2. Though with this project, we made a successful transition to something smaller, while keeping the good materials and all the details that make the addition fit the original. I'll post pictures when it's done!